Unit Floor Plan
Applegrove Co-op consists of 49 3-bedroom units that provide over 1,100 square feet of living space over 3 floors. Our spacious units feature an oversized "eat-in" kitchen, fully fenced private backyard, cost efficient natural gas heating, king-sized master bedroom, and lots of storage space, including extensive closet storage.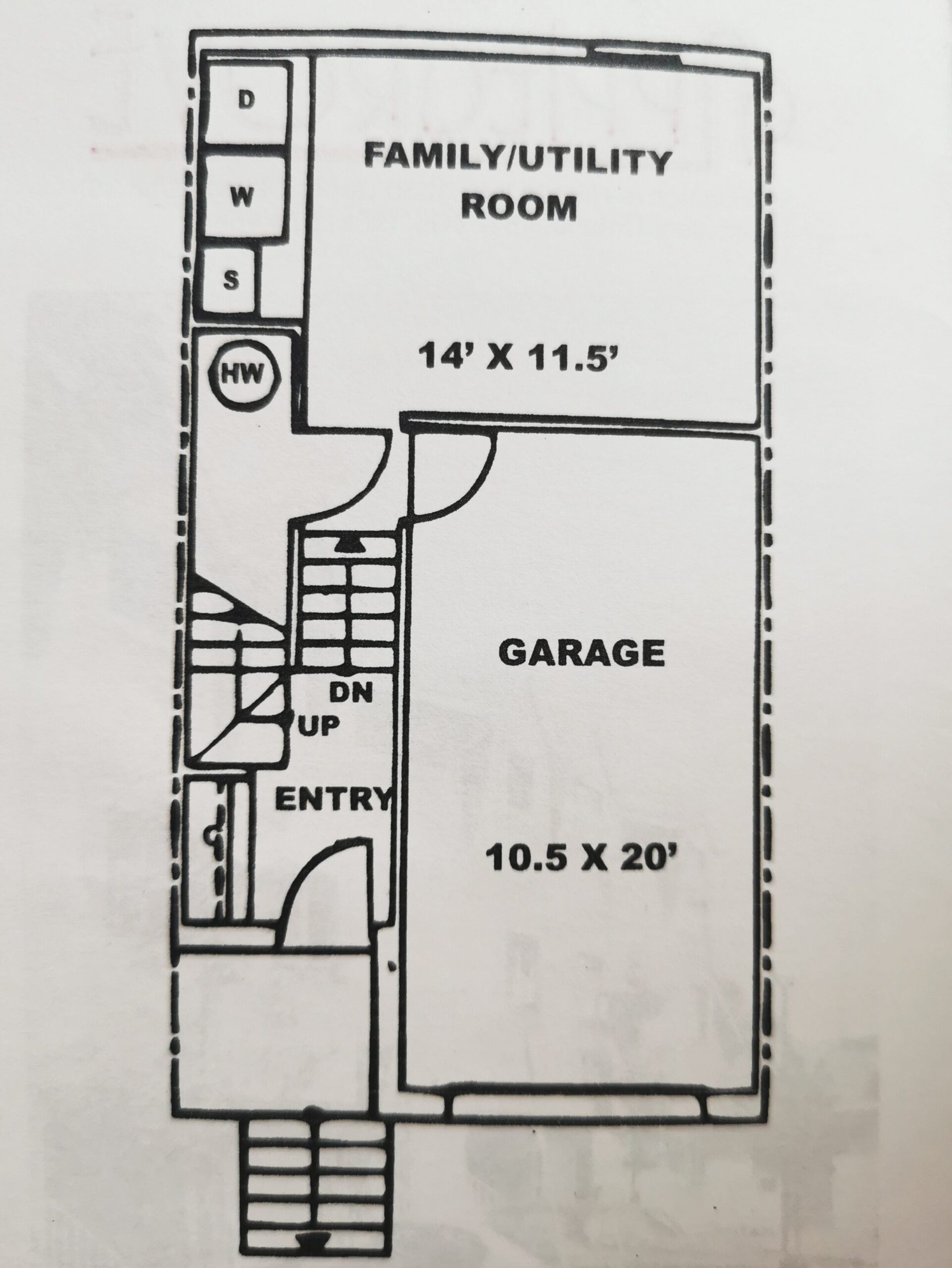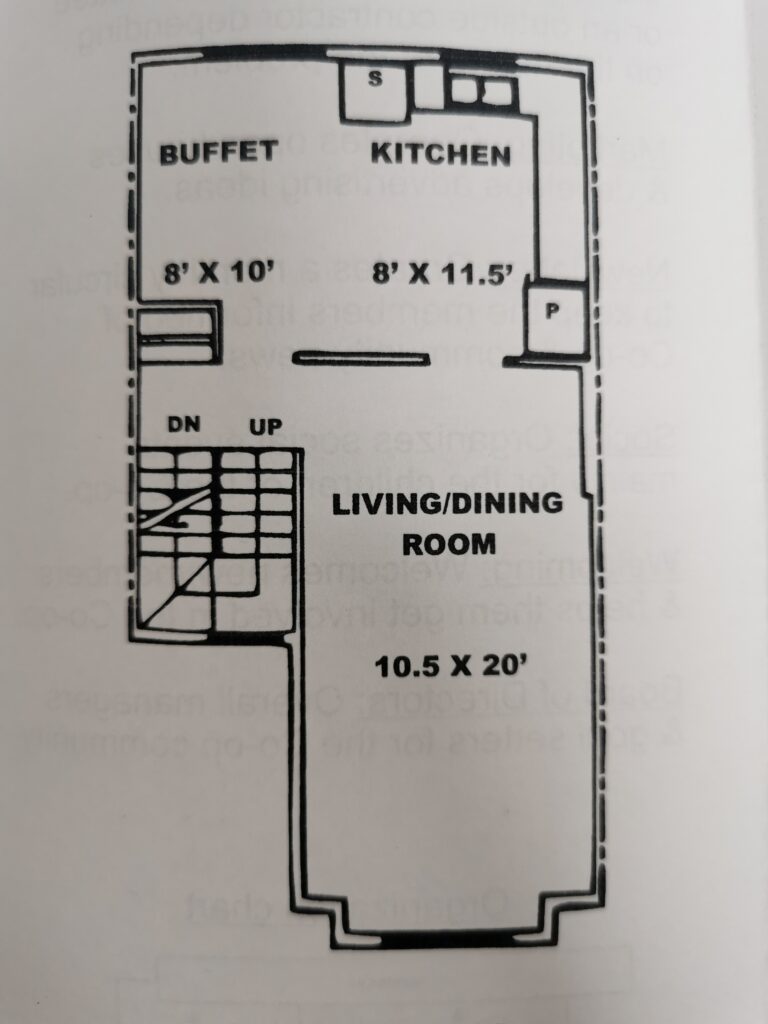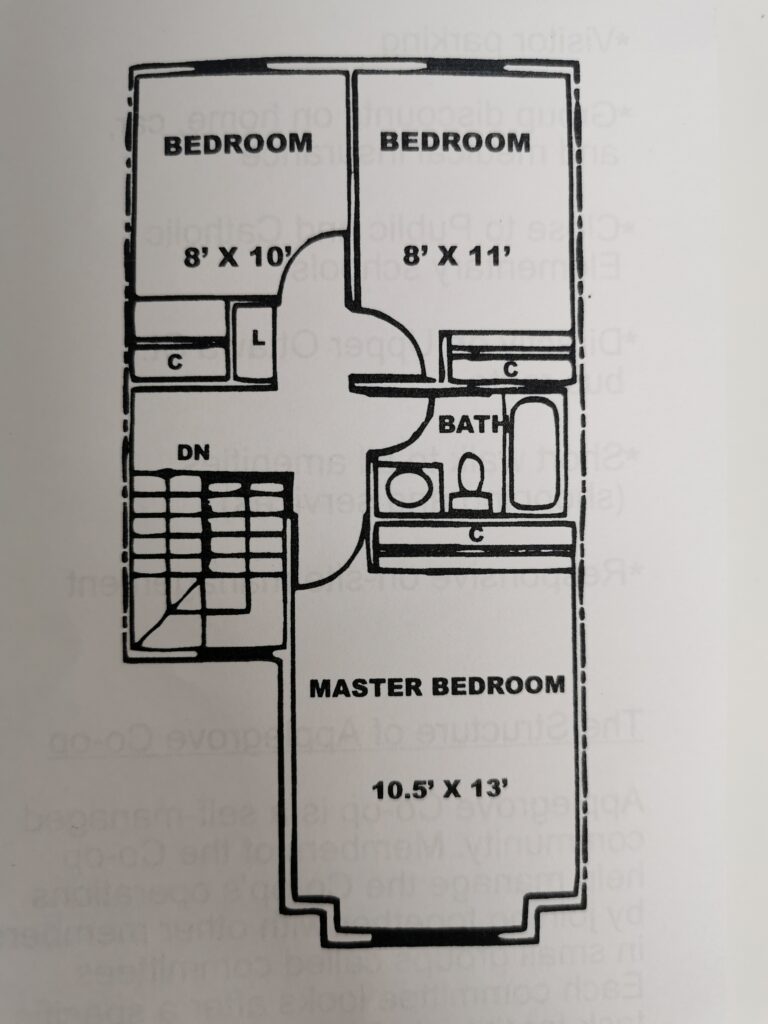 Co-op Features
Our townhouse complex features a safe new playground for toddlers and children, visitor parking, and responsive on-site management. We are located in an ideal corner of the Hamilton Mountain, in close proximity to public and Catholic elementary schools, public transportation routes, and shopping and service amenities.
Get Involved
Applegrove co-op has numerous opportunities for member participation through a variety of committees, in which members join together to collaborate on a task that serves the co-operative community. Our current committees are outlined below
Social: The social committee plans events for children and members of the community throughout the year.
Inspection: The inspection committee completes scheduled unit inspections to identify any needed repairs.
Interview and Member Selection: The interview and member selection committee conducts information sessions for prospective new members of the co-op and selects applicants to join the membership.
Landscaping: The landscaping committee maintains the common grounds of the co-op.